Luc Vinet, CEO of IVADO, appointed to the Order of Canada
Montreal, January 6, 2022 –  IVADO is proud to announce that its Chief Executive Officer, Luc Vinet, has been appointed a member of the Order of Canada by Her Excellency the Right Honourable Mary Simon, Governor General of Canada, on December 29, 2021. Luc Vinet was awarded this honour for his pivotal role in the evolution of mathematical physics and for his leadership as an academic administrator.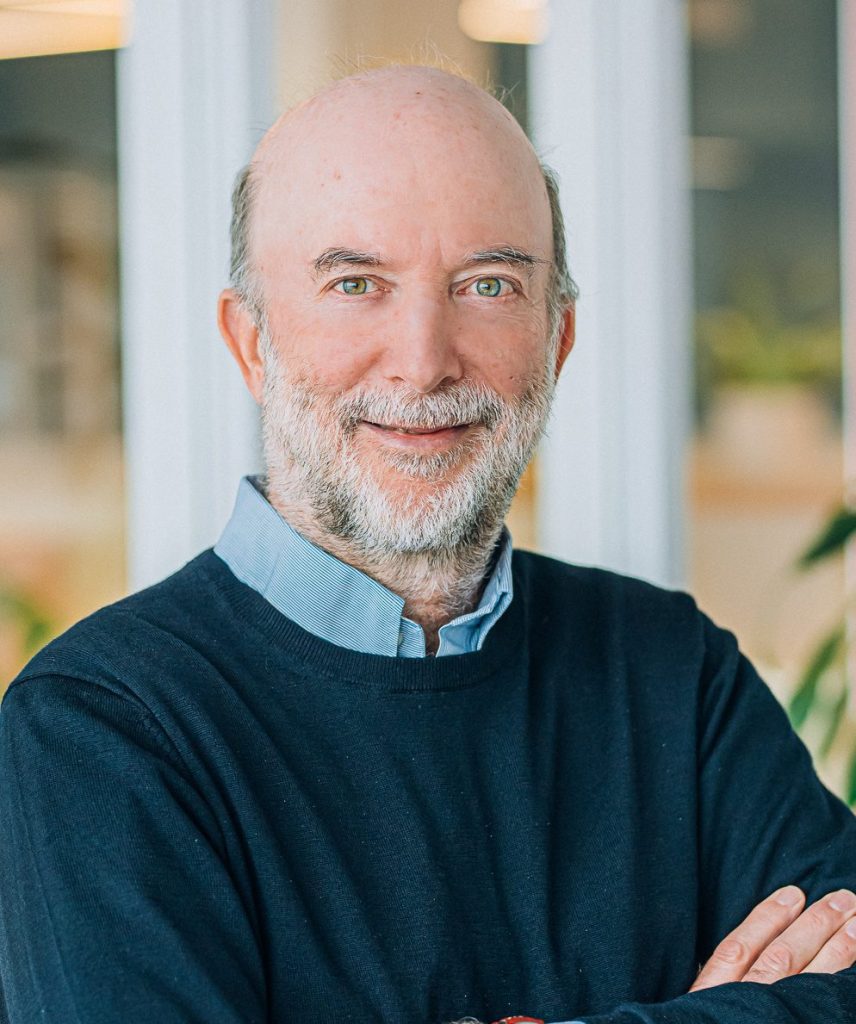 This honorary distinction crowns Luc Vinet's remarkable career as a researcher in theoretical and mathematical physics and as an academic leader. A Fellow of the Royal Society of Canada and Officer of the Ordre national du Québec, the highest distinction awarded by the Quebec government, he has received numerous awards in Quebec, Canada and the world for his achievements in these fields, including the Prix Armand-Frappier du Québec, the Ordre des Palmes académiques and the ACP-CRM award.
Former Rector of the Université de Montréal, Executive Vice-Rector and Vice-Rector Academic of McGill University, Luc Vinet has served as Director of the Centre de recherches mathématiques (CRM) since 2013, before taking up his position as IVADO's Chief Executive Officer in August 2021. He is also Aisenstadt Professor in the Department of Physics at the Université de Montréal.
"I am very honoured and grateful to receive this prestigious distinction. I am indebted to my many collaborators in research and academic management who have given me so much and also to my family who has constantly supported me, said Luc Vinet. This mark of appreciation encourages me to go even further in research and to pursue with enthusiasm my contributions to IVADO in the broad development of artificial intelligence and its applications."
About IVADO
IVADO was born from an initiative of the Université de Montréal, HEC Montréal and Polytechnique Montréal in 2016. With the support of its academic, industrial and institutional ecosystem, IVADO develops cutting-edge expertise in the various fields of digital intelligence (including data science, artificial intelligence and operations research) and helps transform new scientific discoveries into concrete applications, economic opportunities and benefits for society.
About the Order of Canada
Established in 1967 by Her Majesty Queen Elizabeth II, the Order of Canada is the cornerstone of the Canadian Honours System and recognizes outstanding achievement, dedication to the community, and service to the nation. The Order recognizes people in all sectors of Canadian society. Their contributions are varied, yet they have all enriched the lives of others and made a difference to this country. To learn more about the Order of Canada or to submit a nomination, visit www.gg.ca/honours.
Interview requests and information:
Sandra Estrela
Communications Coordinator
IVADO
438 824 7244
sandra.estrela@ivado.ca