Appointment of Yolaine Beaulieu as IVADO's new deputy CEO
Montréal, February 8, 2022 – IVADO, the Institute for Data Valorization jointly founded by Université de Montréal, Polytechnique Montréal and HEC Montréal, is very pleased to announce the appointment of Yolaine Beaulieu as deputy chief executive officer. She takes the reins from Laurence Beaulieu, who has served as deputy CEO since 2017. Yolaine Beaulieu's mandate officially begins on March 7, 2022.
As a member of the Finance Division at Université de Montréal since 2012, Yolaine Beaulieu led the team that oversees research fund accounting. She previously worked as a financial management advisor and budget and material resources manager at the university, acquiring extensive expertise in accounting and financial management in the higher education sector. She holds a degree in philosophy from the Université de Montréal and a degree in accounting sciences from the Université du Québec à Trois-Rivières and is a member of the Ordre des comptables professionnels agréés du Québec. In 2015, she was awarded the Université de Montréal Rector's Award in the Initiative category, which recognizes members of the Université de Montréal community who stand out for their drive and creativity and whose engagement embodies academic values in an exceptional way.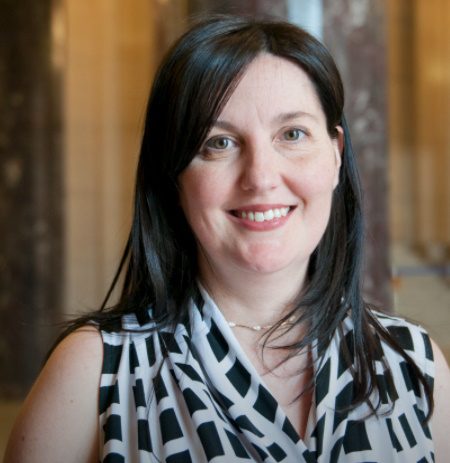 "It is with great joy and enthusiasm that I begin this new mandate in the IVADO management team. I was there when the institute was established and followed its brilliant rise with significant interest. IVADO has secured its position as a global leader in artificial intelligence thanks, in part, to its expert team and the remarkable support of its deputy CEO Laurence Beaulieu, whom I would like to recognize. I am thrilled to pursue the outstanding work accomplished by IVADO and contribute to its development and reach." —  Yolaine Beaulieu
"I am delighted to welcome Yolaine Beaulieu to the IVADO team. Her substantial experience in management in higher education makes her the perfect fit for her new role, in which she will undoubtedly excel. On behalf of the entire IVADO community, I would like to sincerely thank Laurence Beaulieu for her exceptional work. We will always be indebted to her for the tremendous contribution she made to IVADO." —  Luc Vinet, Chief Executive Officer, IVADO