IVADO announces executive appointments : Pierre Dumouchel appointed director of technology transfer and Jean-Marc Rousseau appointed as special advisor
Montréal, February 21, 2022 – IVADO, the Institute for Data Valorization, jointly founded by Université de Montréal, Polytechnique Montréal and HEC Montréal, is very pleased to announce the appointment of Pierre Dumouchel as the director of technology transfer. He will begin his new duties on March 1, 2022, as he takes the reins from Jean-Marc Rousseau, who held the position for the past five years and remains part of the IVADO team as a special advisor.
Pierre Dumouchel earned a master's and PhD in telecommunications engineering from INRS and served as the chief executive officer of École de technologie supérieure (ÉTS) for five years, from 2014 to 2019. A professor in the Software and Information Technology Engineering Department at ÉTS since 1995, he created and led the institution's master's program in IT engineering from 2005 to 2011. He was also the vice-president of research and development and of scientific affairs at the Computer Research Institute of Montréal (CRIM), as well as a regular contributor to Les années lumière radio show on Radio-Canada. His research is focused on artificial intelligence, more specifically speech and emotion recognition for applications in health. His work has been the subject of numerous publications and contributed to several technology transfers to industry.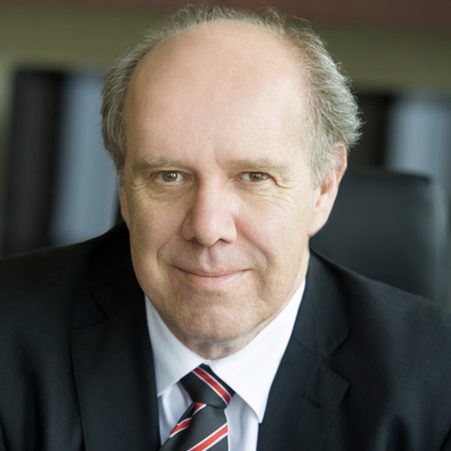 "From training new generations of talent to leading collaborative research projects at the interface of academia and industry, IVADO has positioned Québec as a key player in the digital innovation sector and enhanced its contribution to companies' digital shift. I am thrilled to have the opportunity to support this bold transdisciplinary ecosystem and continue to make technology transfer a key factor in the institute's mission."
— Pierre Dumouchel
"With recognized experience in data engineering for industry, Pierre Dumouchel has built an impressive career in the academic community. He will provide a solid contribution and vision to IVADO's Transfer team, and I want to wish him a very warm welcome. I also want to sincerely thank Jean-Marc Rousseau for all the substantive work he undertook in recent years. We are very grateful to continue to count on his support and expertise as a special advisor on forward-looking strategic issues."
— Luc Vinet, CEO of IVADO