Mélanie Bosc appointed Deputy General Manager of IVADO
Montréal, August 10, 2023 – IVADO, the interdisciplinary, cross-sectoral research, training and knowledge mobilization consortium in artificial intelligence led by Université de Montréal with support from four university partners (Polytechnique Montréal, HÉC Montréal, Université Laval and McGill University), is pleased to announce the appointment of Mélanie Bosc as Deputy General Manager. She officially took up her new duties on August 7, 2023.
Ms. Bosc holds a degree in training engineering from Université Paris 1 – La Sorbonne along with a graduate diploma in training management from Université de Sherbrooke. She developed her expertise in training and in management by starting her career at France's National Institute of Agricultural Research, and later held positions with organizations in the banking and academic sectors in Québec.
Those positions included Director of Continuing Education at the Université de Montréal Faculty of Continuing Education.
Passionate about the challenges raised by workforce and human resources issues, as well as by learning in all its forms, Ms. Bosc was Executive Director of the TECHNO-Compétences sector committee for ICT workers, working to promote the sector as well as the digital transformation of the Québec economy in general.
Her engagement with the AI ecosystem in the province has included serving as a member of the Board of Directors of Forum IA Québec. More recently, she was involved in the reflection launched by the Conseil de l'innovation du Québec on the framework for artificial intelligence in Québec, as a member of the committee "Le cadre de l'utilisation de l'IA par l'État" ("Framing the Use of AI by the State").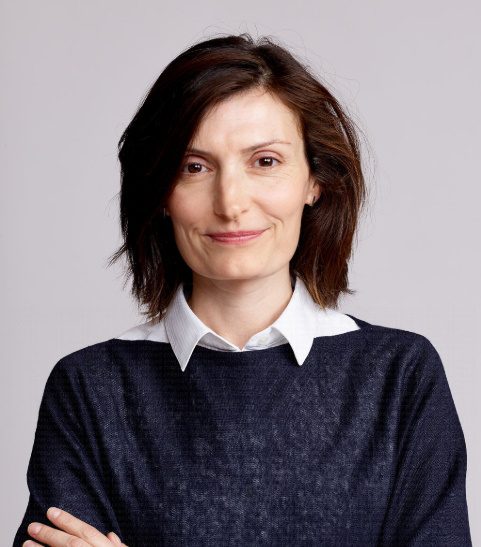 "I am very excited to be taking on this new challenge at IVADO. After having contributed, along with my group, to developing our training, I'm thrilled at the prospect of working with the entire dynamic team at IVADO and leveraging my knowledge and skills in the rapidly evolving field of artificial intelligence. The invaluable support recently granted to our approximately 150 partners in the form of a major seven-year contribution from the federal government—the Canada First Research Excellence Fund—places us in a unique position in terms of developing AI applications for Québec and the rest of Canada."
– Mélanie Bosc, Deputy General Manager, IVADO
"I'm delighted that Mélanie has agreed to fill this strategic role at IVADO. Since she first joined us as Director of Training in March 2022, and then during her time as interim Communications Director, she has repeatedly proven her leadership and her strong ability for engagement. Mélanie knows IVADO well and will instil a wealth of intelligence and creativity in our operations, which aim at developing and adopting robust, reasoning and responsible artificial intelligence."
– Luc Vinet, CEO, IVADO