When
Friday November 26, 2021 from
1:00PM to 3:00PM
Language
Bilingual event.
Description
IVADO offers you a virtual conference on digital twins and simulation.
Through concrete application cases presented by academic and industrial collaborators, come and discover how data collected from real systems can be used to create a virtual replica of an object, process or system as well as to feed digital simulation models.
Target audience
Our IVADO community, but also anyone interested in digital intelligence!
Organized by
The IVADO team
Program
13h: Opening
13h05: Digital twins meet healthcare: endless possibility
André Diamant, Gray Oncology Solutions
There's a tremendous amount of data flowing through healthcare environments, providing a fertile ground for digital twin technology and the value they provide. There are a handful of startups looking to revolutionize healthcare through this technology and Gray is looking to join their ranks as a leader in the field.
13h35: Machine learning in mechanical engineering: inverse problem, physics-informed neural-networks, and digital twins (presentation in French)
Frédérick Gosselin, Polytechnique Montréal
Artificial intelligence has revolutionized the online world but has yet to have a similar impact on the physical one, where data is typically much sparser. The physical world is governed by well-known equations, for which highly efficient numerical solution methods exist. What use can artificial intelligence find in the realm of limited data and physics-based simulations?
In this talk, we will show specific examples of how artificial intelligence methods can be used together with classical engineering simulation methods to solve problems of metal forming or fluid flow reconstruction. We will also discuss an ongoing effort by a team from Hydro-Québec, Maya HTT and Polytechnique to develop digital twins, where artificial intelligence is used to bridge traditional simulation methods and sensor data.
14h05: An AI-Based Real-Time Multimodal Traffic Monitoring System Based on Lidar Technology (présentation en anglais)
Asad Lesani, Blue City Technology
Bluecity is a software company based in Montreal, Canada, that has developed and launched IndiGO, a new solution that combines artificial intelligence and lidar sensors to capture traffic data. IndiGO 3D transforms raw lidar data into actionable, real-time smart city information. As a supporter of Vision Zero, the company's goal is to make streets safer for pedestrians, cyclists, and motorists. Bluecity envisions a world where traffic accidents are rare, driving to work is a pleasure and carbon emissions are reduced.
14h35: Intelligence géospatiale & jumeaux numériques sur demande (Presentation in French)
Annie Passalacqua, Head of Innovation and Business Strategy & Development @ ECHO Innovation venture Lab, CAE
On-demand digital twins deliver real-time simulations and location-based data to support decision-making for multiple use cases: climate change, public safety, urban planning, intelligent transportation and integrated mobility… What are the opportunities for using geospatial intelligence created from a combination of different data layers from various sources and formats?
Speakers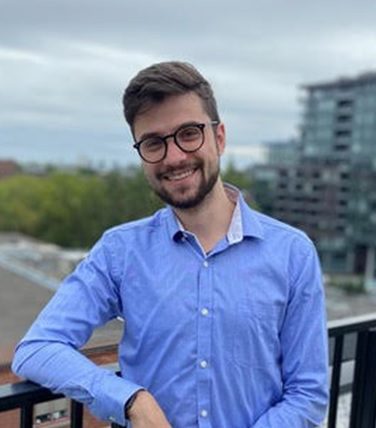 André Diamant, CEO & cofounder @ Gray Oncology Solutions
Dr. André Diamant completed his MSc. (2016) followed by his PhD (2020) in Medical Physics at McGill University with both degrees focused on predicting oncological outcomes using advanced machine learning algorithms to analyze pre-treatment medical data. During the final year of his PhD, Dr. Diamant, Dr. Renaud (a colleague from McGill) and a trio of professors co-founded Gray Oncology Solutions, a healthcare technology start-up spun off of McGill University & Polytéchnique Montréal research. Their vision is an oncology workflow where each patient's journey through their cancer treatment is personalized for them, and statistically optimized to provide the best possible clinical outcomes. In pursuit of this goal, they are translating their research into the clinic, using a number of advanced algorithms including digital twin technology.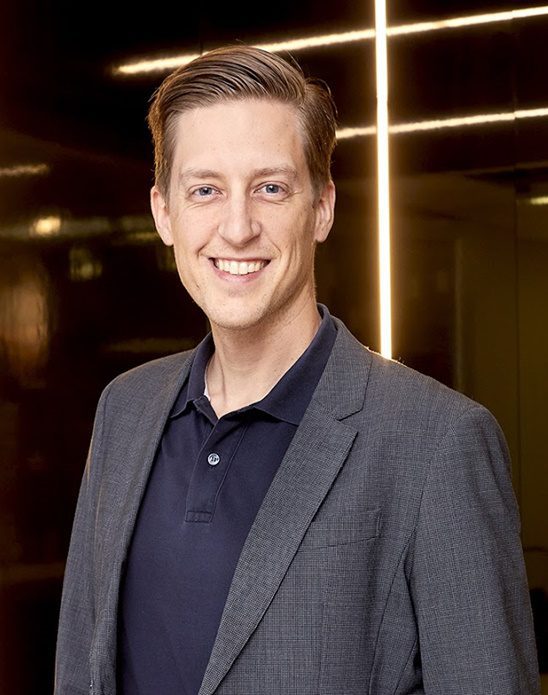 Frédérick Gosselin, professeur titulaire au département de génie mécanique @ Polytechnique Montréal
Frédérick Gosselin is a professor of mechanical engineering at Polytechnique Montréal and co-director of the Laboratory for Multiscale Mechanics. He possesses B.Eng and M.Eng degrees in mechanical engineering from McGill University and is a Docteur de l'École Polytechnique, from Polytechnique in France. He is an expert in fluid-structure interactions and slender structure mechanics. His research interests are broad, with recent contributions inspired by the natural world: soft coral dynamics, spider silk biomimetism, plant cell morphogenesis; as well as applied research: aircraft wing panel forming, 3D printing, and hydroelectric turbine runner vibrations.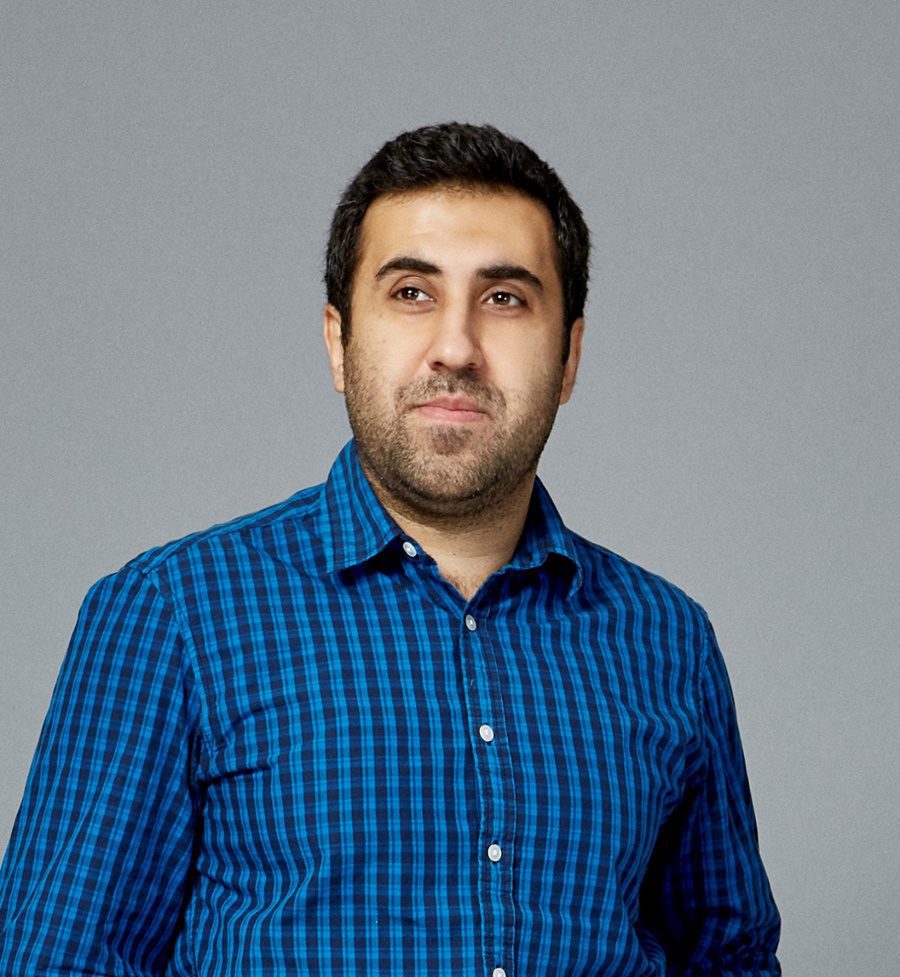 Asad Lesani, CEO @ Blue City Technology
Asad Lesani received his B.Sc. and M.Sc. in Electrical Engineering, specializing in control systems. He has a Ph.D. from the Department of Civil Engineering, McGill University, focusing on developing multimodal traffic monitoring systems. His research and professional experience include intelligent transportation systems, sensor design, transportation safety, optimization, and control theory. He is the recipient of several awards, including the McGill Engineering Doctoral Award, IVADO Postdoctoral Fellowship for Entrepreneurship. He founded Blue City in 2018, a company that has built an AI-powered real-time multimodal traffic monitoring and data analytics system using Lidar technology.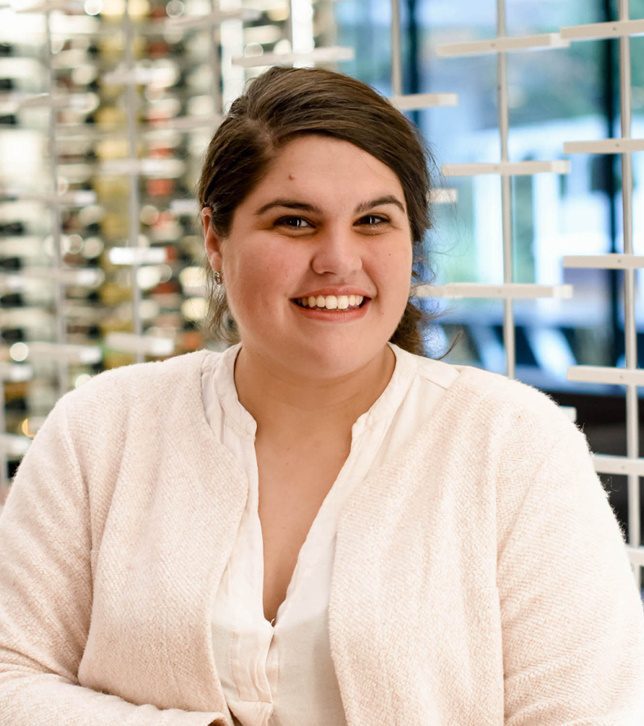 Annie Passalacqua, Head of Innovation and Business Strategy Development @ ECHO Innovation venture Lab, CAE
Annie Passalacqua is a Ph.D. student in technology and innovation management in the Department of Mathematics and Industrial Engineering at Polytechnique Montréal and a research fellow at the Creativity and Innovation Pole of Mosaic HEC Montréal. Having led digital transformation and emerging technology integration projects, she is interested in collective innovation and innovation ecosystems.